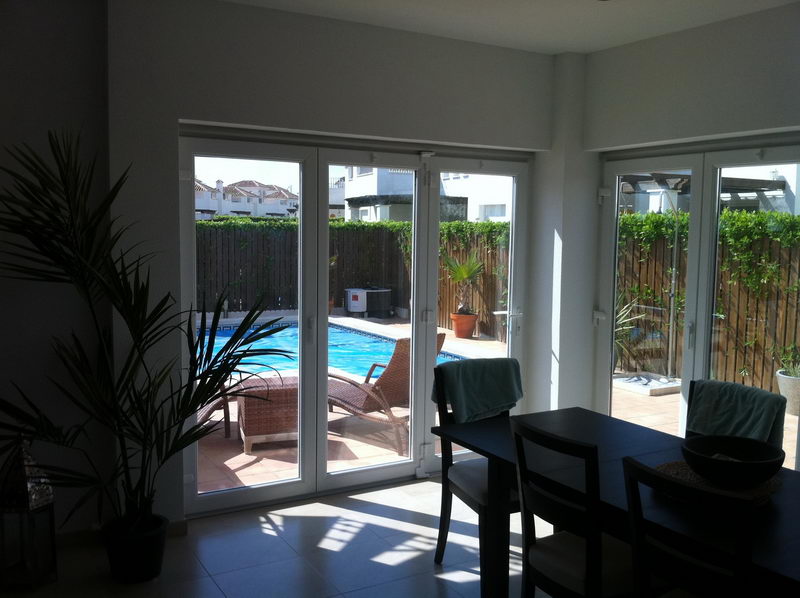 This contemporary design choice can create a stunning full width opening very similar to the three and six section inline sliding patio doors, allowing you to open up your home to the pool or garden area.
A special feature of our Bi Folding doors is that they are fitted with the lowest possible threshold so there is a seamless flow from indoors to out or from one room to the next , opening from left, right or from the middle and folding either internally or externally. The options are virtually endless so we can make sure you get the perfect solution for your home.
They are also available in a variety of colours.
As like all our products these doors are also very secure with the same locking system as our residential doors. The choice of handle colours are the same as with all our range of products.